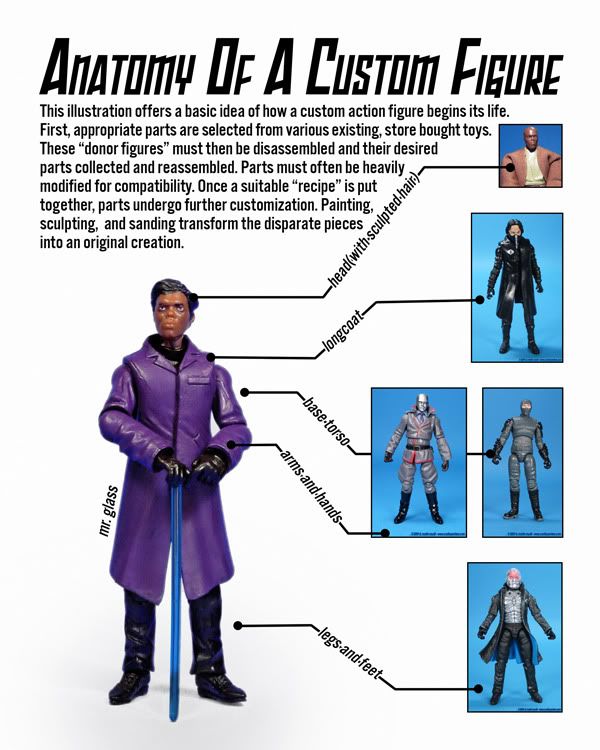 Also known as mods, kitbashes, and conversions in various geek circles, toy customizing is a mix of hobby techniques and the art of creation. From simple part swapping and repaints to sculpting added details and casting original pieces, almost any act of modifying an existing toy can be considered customizing.
Many customizers specialize in a specific toy line, or mix and match parts between similarly sized figures from various toy lines. Popular genres include sports and superhero figures, as well as specific properties like Transformers, GI Joe, and Star Wars. The goal of a customizer can range from adding characters from their favorite comic that never got their own figure to creating completely new characters and concepts from existing parts.
Most of the figures displayed here are in 4" scale, their parts primarily taken from modern GI Joe and Star Wars figures. For me, customizing is a chance to realize characters in figure form that have never gotten an official toy, or to incorporate characters from various sources into a similar scale and style.
These are some of the displays I like to include when I exhibit my work to help people unfamiliar with the hobby understand what they're looking at.